A nationally recognized facility for patient experience and excellence in surgery.
---
Orthopedic Surgery
From knee replacement to sports injuries, we offer orthopedic surgery by some of the most experienced orthopedic surgeons in Texoma.
With the advancing age and increased activity level of the Baby Boomers, the orthopedic specialty is fast becoming one of the most demanding surgical areas. Orthopedics deals with a variety of injuries, disorders and diseases of the musculoskeletal system including bones, joints, ligaments, tendons, muscles and nerves.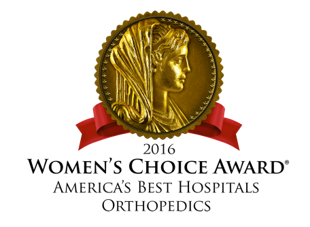 Orthopedic surgery procedures performed at Baylor Scott & White Surgical Hospital at Sherman include:
• Knee, shoulder, elbow and ankle scopes
• Rotator Cuff repairs
• ACL repairs
• Total knee, hip and shoulder replacements
• Learn more about our Anterior Hip Replacement Surgeries
Sports Medicine Program
As an outreach to the communities of Sherman and Denison, Baylor Scott & White Surgical Hospital at Sherman offers sports medicine support to area high schools.  Our Sports Medicine program includes the ImPACT test for local athletes.
For more information on specific orthopedic surgery options, call us at 903.870.0999 to schedule a consult with an Orthopedic Specialist. You can also click on your surgery above to find information from our partners at WebMD.
Baylor Scott & White Surgical Hospital at Sherman Orthopedic Surgeons:
Richard Jelsma,MD*
David Osterman,  MD
Brian Rose,  MD*
Stephen Sandoval,  MD*
Charles Toulson,  MD*
Jeremy Urbancyzk,  DO
Benjamin Wilson, MD
Apex Quality Award Winner 2012-2013
Apex Quality Award Winner 2013-2014
Awarded Americas 100 Best Hospitals
Voted America's Best Orthopedic Hospitals
Nationally Rated 5 Out Of 5 Stars By Medicare